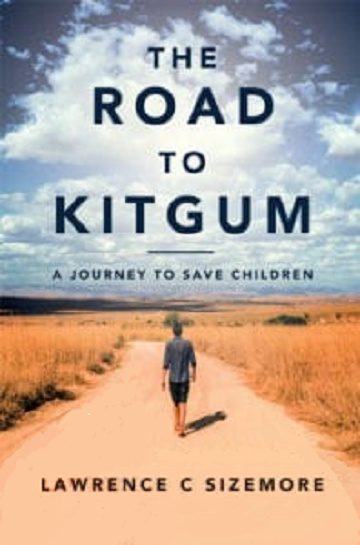 COVER SUMMARY
The Road to Kitgum is an awe-inspiring story about the Teach Them To Fish Foundation's determination to alleviate some of the unimaginable sufferings endured by disadvantaged and orphaned children by building schools in Cambodia and building schools in Uganda while addressing the importance of educating girls at risk for human trafficking.
The book chronicles Chase Sizemore's chartering the Teach Them To Fish Foundation in 2006, to his building our first school for more than 380 children in a remote village in Battambang Province, Cambodia, where former Khmer Rouge soldiers secret themselves, to his search for the parents of three young boys who stepped on a landmine in Quang-Tri Province, Vietnam, and died, to his building our first two schools deep in the bush on the East African Plateau in rural Uganda, during which time Chase eluded Al-Shabbab suicide bombers who, in Kampala, murdered more than 76 people. On a separate visit, two unknown Israelis helped to evacuate Chase from Mbale to Entebbe via Addis Ababa to Tel Aviv where he recovered from exposure to waterborne pathogens, which reportedly killed two children at our school in Uganda.
The book concludes with an electrifying once-in-a-lifetime encounter when a student passed his mother's note to Chase and ignited an unimaginable chain of events that drew him into the perilous domain of the Lord's Resistance Army and their IDP camp informants outside of  Kitgum, about 90km south of Sudan. Chase thwarted a plot to kidnap him by jumping out of a window and fleeing to safety. He returned to the village and reported his failed rescue attempt to the child soldier's mother whose last question to him was: "Will you go back for my son?"
After garnering nearly 16 years of organizational and practical fieldwork experience building primary schools for thousands of children, the foundation now seeks to raise broad-based public support to expand its critically important work by publishing our first book in a series, The Road to Kitgum.