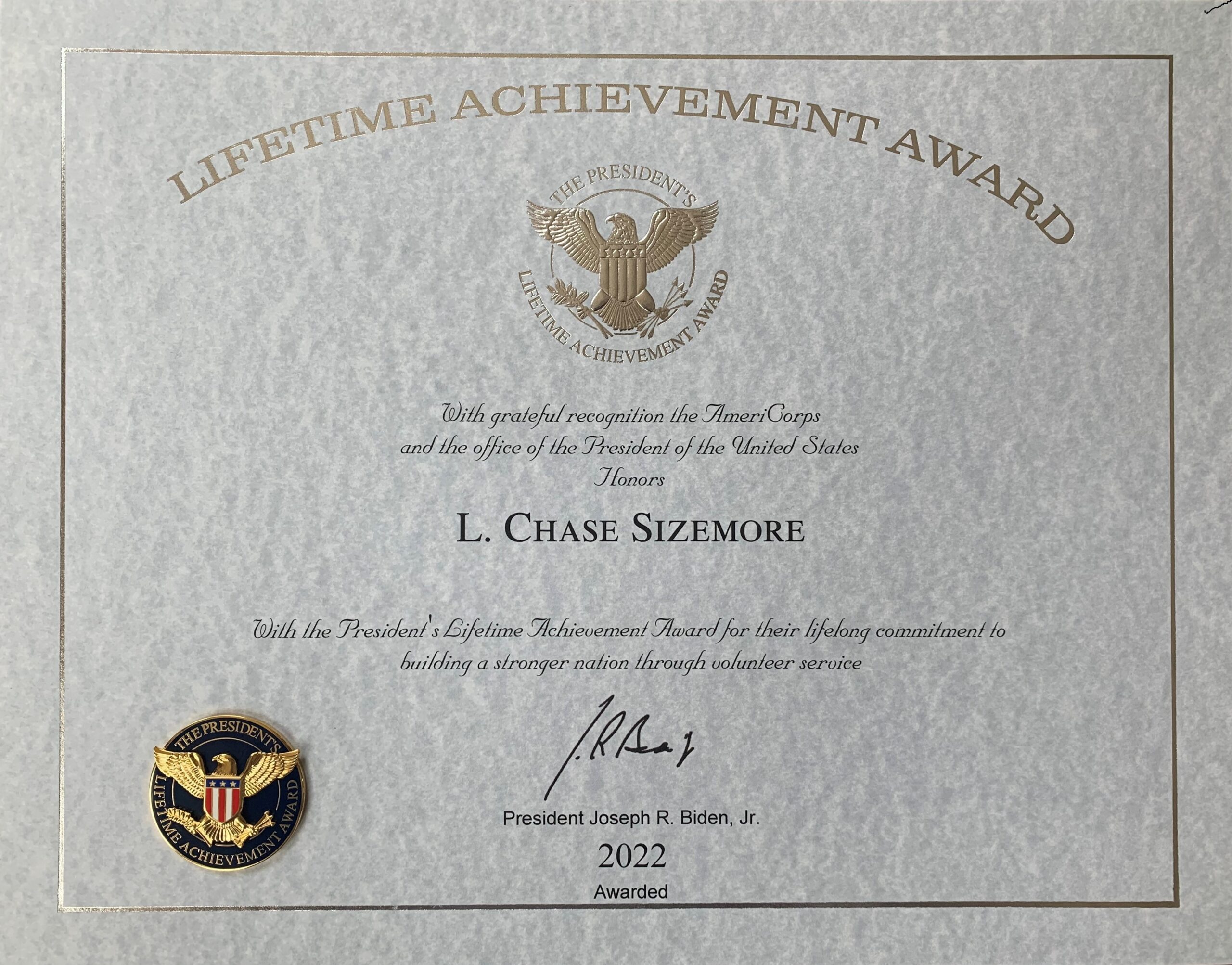 The President's Volunteer Service Award ("PVSA") is an initiative of the Corporation for National and Community Service ("CNCS") and is administered by Points of Light. With a shared mission of inspiring more to answer the call to services, PVSA celebrates the impact we can all make in our world.
The Teach Them To Fish Foundation is a certifying organization eligible to issue the President's Volunteer Service Award. Our ROS Key is MUW-9181.
Criteria:
To receive the Presidential Volunteer Service Award, students of all ages, individuals, families, and groups must meet the following criteria:
Recipient(s) must be a United States citizen or a lawfully admitted permanent resident of the United States.
Awards are issued for service hours served within a 12-month time period or over the course of a lifetime.
Awards are issued for volunteer service only; additional levels of participation with the organization (i.e., charitable support) are not a factor considered for the award.
Court-ordered community service does not qualify for the award.
Awards are issued by approved Certifying Organizations.
Service must be with an approved Certifying Organization that is legally established in the United States, the Commonwealth of Puerto Rico or one of the U.S. territories.
Eligibility:
Hours are measured over a 12-month period and awards are designated based on cumulative hours. The awards are offered in multiple levels and are designed to recognize each milestone of your service achievement. Levels include bronze, silver, gold, and the highest honor — the President's Lifetime Achievement Award for those who contribute more than 4,000 hours of service in their lifetime.
Hours by Award
Bronze
Silver
Gold
Kids (5-10)
26 – 49
50 – 74
75 +
Teens (11–15)
50 – 74
75 – 99
100 +
Young Adults (16-25)
100 – 174
175 – 249
250 +
Adults (26 and older)
100 – 249
250 – 499
500+
Families and Groups*
200 – 499
500 – 999
1,000+
President's Lifetime Achievement Award: Individuals who have completed 4,000 or more hours in their lifetime
* Two or more people, with each member contributing at least 25 hours toward the total
Along with the ultimate honor of presidential recognition, recipients will receive a personalized certificate, a medallion, and a congratulatory letter from the president of the United States.
There are many ways you can "Get Involved" with our work at the Teach Them To Fish Foundation.  Check here often to see the volunteer or internship positions available that may be suitable for you.  Whether as a volunteer or an intern, you can make a difference and help us change the lives of thousands of orphaned and disadvantaged children in rural Cambodia and Uganda while emphasizing the importance of educating girls for the first time in their lives. We also work with leaders of the Pine Ridge Indian Reservation in South Dakota to provide suicide prevention services, educational support, and advanced educational opportunities.
If you are a high school or college student, internships are a great way to get experience and make a global impact. These positions are unpaid but you will make a meaningful impact on the lives of orphaned and disadvantaged children. Applicants for internships should write to Info@TeachThemToFish.org.
Travel opportunities are available to visit our schools in the field and help us on humanitarian aid missions!