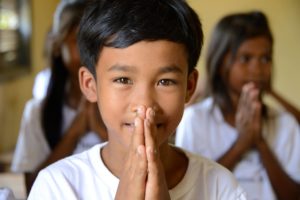 Are you looking to learn more about building schools in Cambodia or building schools in Uganda for disadvantaged children who do not have a school to attend while emphasizing the importance of educating young girls at risk for human trafficking, eliminating poverty, and developing world education?
Are you interested in helping us prevent teen suicide on the Pine Ridge Indian Reservation and providing educational opportunities for Native American students?
Contact us today. We will do our best to answer your inquiries regarding the Teach Them To Fish Foundation, our fundraising and volunteer programs, and our disaster relief efforts.
The Teach Them To Fish Foundation, Inc.

P.O. Box 276
Clifton, Virginia 20124
Phone: 202-253-9393
Email: info@teachthemtofish.org
Contact Form
Please complete the fields below and we will respond to your inquiry shortly.