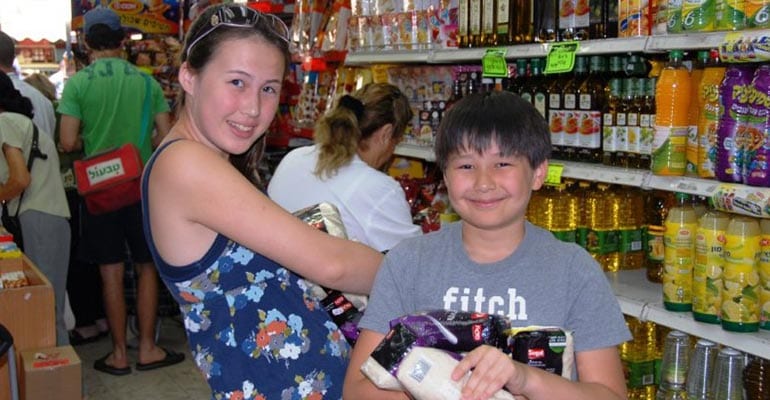 In August 2010, the Teach Them To Fish Foundation partnered with Keren B'Kavod of Jerusalem to provide aid to Israel with basic necessities for victims of Gaza bombings in Sderot, Israel.
After a brief learning session about poverty and nutritional insecurity in Israel presented by Keren B'Kavod's staff, our group went to Mahane Yehuda Market in Jerusalem.  Individually, we bought essential non-perishable items that the victims needed (e.g., dried and canned foods items, soaps, shampoos, cooking oils, kitchen supplies, etc.). After shopping, we went to another location to pack boxes with the items we purchased.  After we packed the relief boxes, a driver loaded the boxes and delivered them to the families in need in Sderot.
Further details are coming soon.